About Us
We do not aspire to meet the highest standards; we aspire to exceed them.
Established in 1990, Munich Motorsport has specialized in BMW & Mini service and repair in Atlanta for more than three decades; there is a reason for that. We are dedicated to providing solutions to our customers for their vehicle maintenance, repair, and ownership needs- with a focus on preventive maintenance.
We strive to exceed customer expectations by providing quality, professional automotive services with fair and honest pricing. We value our employees and take pride in our teamwork approach to ensure our customers truly enjoy their BMW 'Ultimate Driving' experience.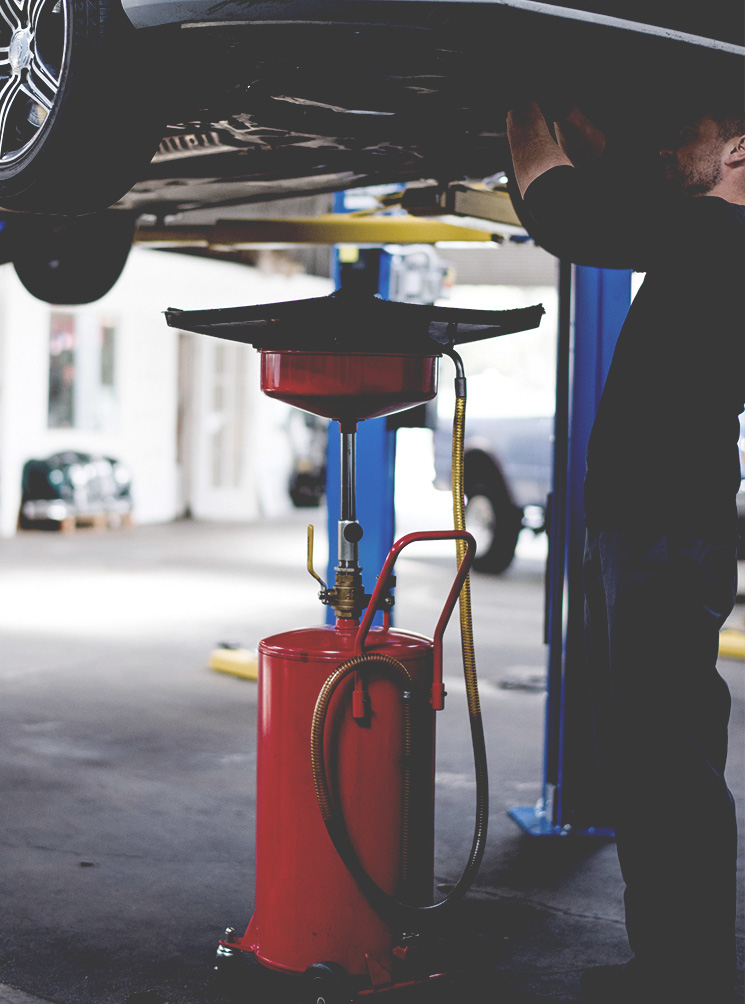 Providing Expert & Honest Service For Three Decades
BOSCH Authorized Service Center

Member, BIMRS Worldwide Independent BMW Technical Education Association

Locally-owned & operated small business; properly licensed and insured

State-of-the-art factory diagnostic tools and equipment

Sensibly priced services and repairs

Complete BMW / Mini service & repair; same day service with appointment

All factory services at service schedule intervals

Pre-Purchase Inspections: a must before buying Pre-Owned

24 Month / 24,000 Mile warranty on all repairs (includes Parts & Labor)

Most extended warranty / service contract claims handled and processed

Communication via voice, email or text- let us know which works best for you!


Used Motor Oil & Oil Filters



Used Parts Cleaner & Consumable Chemicals
Items that are not recyclable are disposed of properly. We utilize an environmentally friendly, non-toxic, non-carcinogenic HazMat encapsulation product to clean any spills or residue.
We work on an appointment basis, but do make ourselves available to accommodate emergencies as necessary.

Office Hours:
Monday through Thursday 7:30am – 5:00pm
Friday By Appointment Only
Saturday and Sunday Closed

Shop Hours:
Monday through Friday 8:00am – 3:00pm

Shuttle Service:
Both Uber and Lyft are available to and from our location.

Drop Box:
For your convenience, you can also drop off your vehicle before or after hours using our Key Drop Box located to the right of our office at the first shop bay door. Obtain an envelope from the 'DROP BOX' mailbox and fill out our drop-off form. Simply park and lock your vehicle, place your key and remote inside the envelope, seal it, then drop it through the slot to the left of the shop bay door. We will phone you with a diagnosis and/or service schedule.
To download a .pdf copy of our drop-off form in advance, click here.

24-Hour Towing Service:
Superior Towing
Your location is their location
770.414.1888

Car Rental:
We have negotiated a discounted rate for car rental with Enterprise- be sure to mention you are a customer of Munich Motorsport
Enterprise Rent-A-Car
6715 Peachtree Industrial Blvd
Atlanta, GA 30360
Phone 770.417.1278

"I went to this shop for the first time this morning, based on the high reviews it received, and I wasn't disappointed.  You never know how abused you'll get when you walk into a shop with clearly no knowledge of cars, especially being female.  But this is a really friendly & trustworthy group of guys & they've been in business for 25 years — they took excellent care of my Mini & were really nice to me — so relieved to find a car shop I feel I can rely on."

"Bought a Mini after arriving in Georgia. Purchased from a not so reputable dealership. Brought it here one month after getting it. Fantastic service. Treated very professionally and they fixed the problem. Unfortunately had to bring car back two weeks later for a completely different problem. Again they fixed it at a really great price and treated me terrifically. Finally Monday the check engine light came on and thinking something awful was going on, I took it back yet again. It was a gas cap issue. They fixed it and didn't make me feel stupid. I so highly recommend this place to all Mini owners. Thank you and I will not take my car to anyone but you."
Atlanta's Best BMW & Mini Service Center
Satisfaction Guaranteed